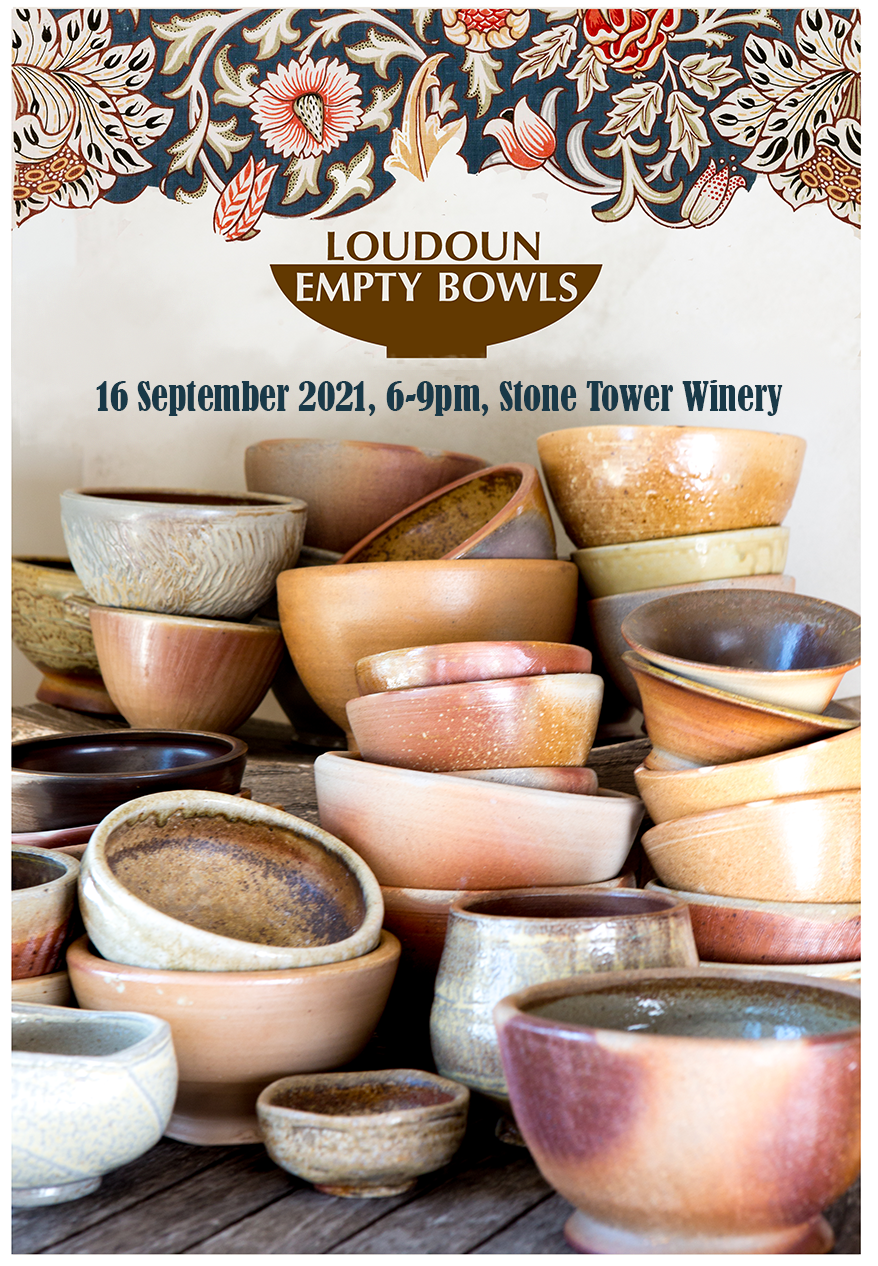 THANK YOU! We are overwhelmed by the support and enthusiasm for our event this year! We are completely surprised that we sold 300 tickets in less than 24 hours! We recognize that a lot of you are disappointed. Our beneficiaries most certainly feel the love and support of this generous community. We are in the process of determining if we can accommodate more guests; however, we must consider Covid restrictions, our small business partners, our bowl makers, and our venue.
Please remember all of this is ultimately to raise money to help fight food insecurity in Loudoun county.  Consider making a donation.
Details are still forthcoming, but here is what we know:
September 16th, 2021
Stone Tower Winery
More details to follow on July 1st.